Welcome!
Hi, I'm Mary Spender and thank you for showing interest in this course. I am excited to be teaching you exactly how to play my own original songs in Fingerstyle Guitar - Mary's Method. 
With detailed tabs, playthroughs and instructional videos for each section of my 10 most popular songs, that between YouTube and Spotify have been streamed over 2 million times, I talk through my approach to the guitar.
You'll gain a great understanding of my fingerstyle songs by learning my specific picking patterns and techniques, plus how I solo without a plectrum.
This is a niche course for guitar players and singer songwriters who love how I accompany myself, but with over four hours of content I think any type of guitar player will learn something new. 
There's no better way to learn guitar, than by learning songs, so check out the curriculum and if you do decide to enroll, I can't wait to hear you playing my tunes.

SONGS AVAILABLE IN THIS COURSE
Primrose
Long Island City
Back on Land
A Little Bit of Madness
Wait For Me
Run Your Mouth
23 Hours
Lone Wolf
Darling, You Need Therapy
I Am Not Yours

Watch the preview video below...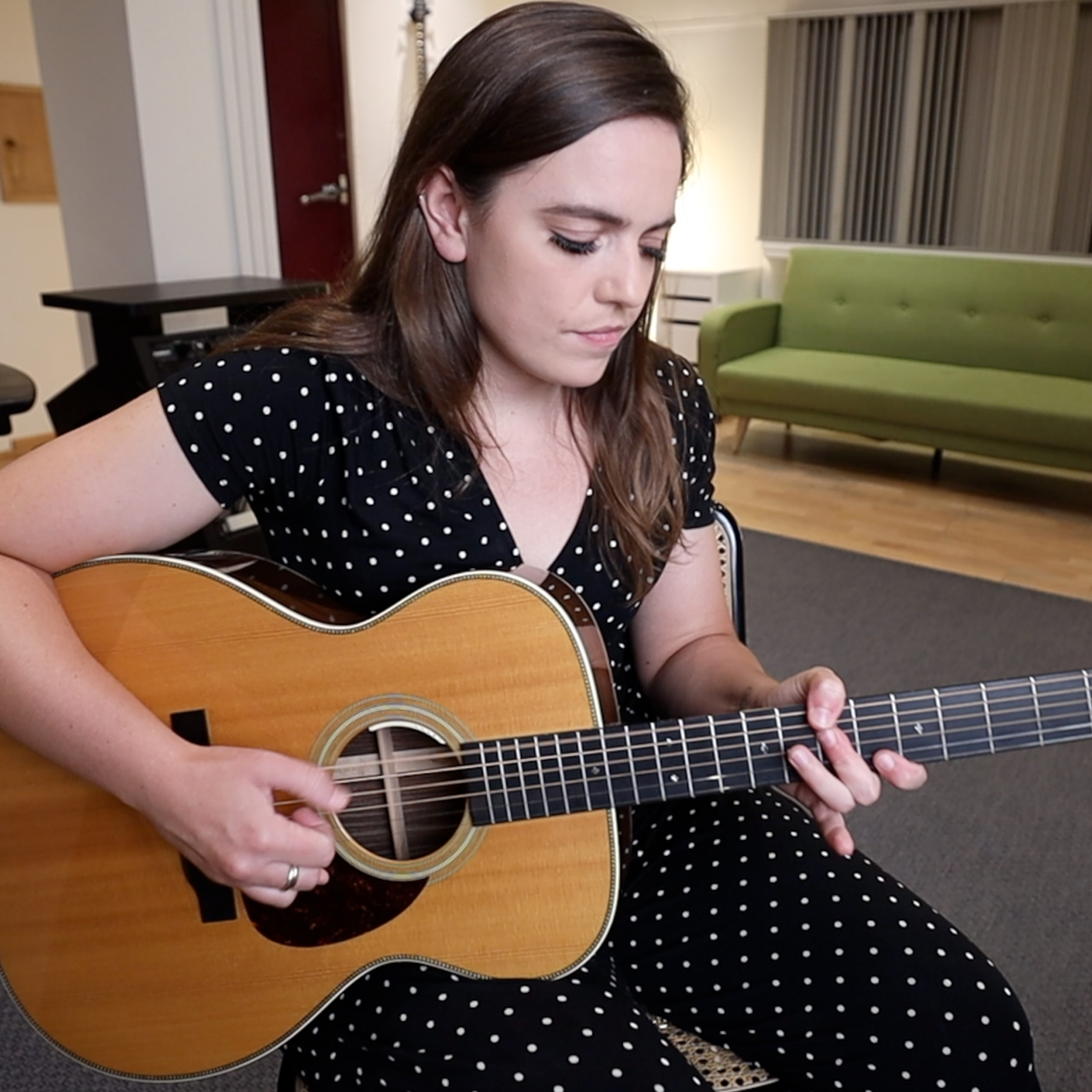 FOLLOW AT YOUR OWN PACE

Easy to consume but in-depth videos hosted by Mary Spender. There are over fifty videos spread over 10 songs, totalling over four hours of content. That's a lot to dig into.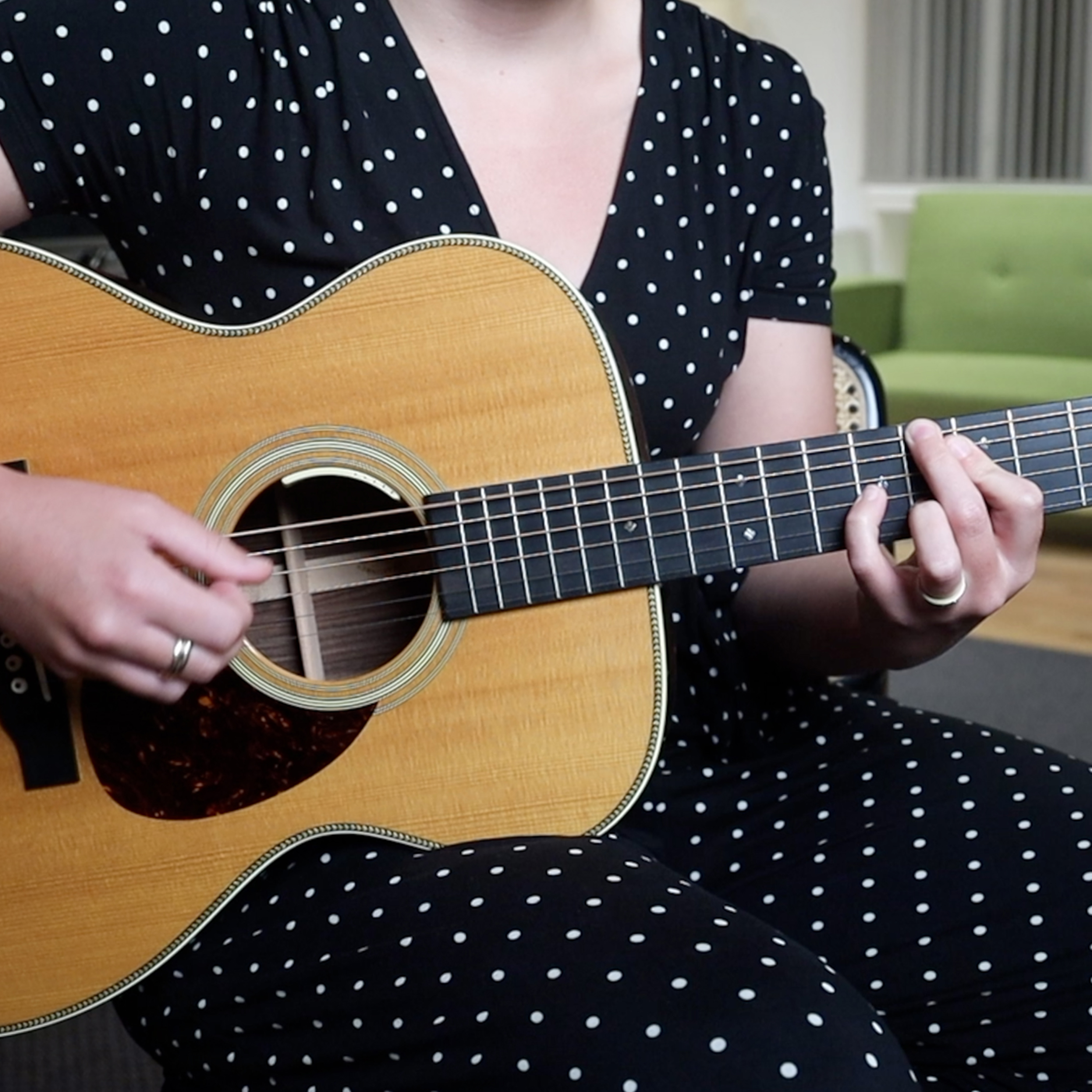 DETAILED PDF TABS

Each section of each song is meticulously tabbed. These correspond to each video and everything is labelled. The PDFs are downloadable and for Guitar Pro users there are .gp files. All yours to keep.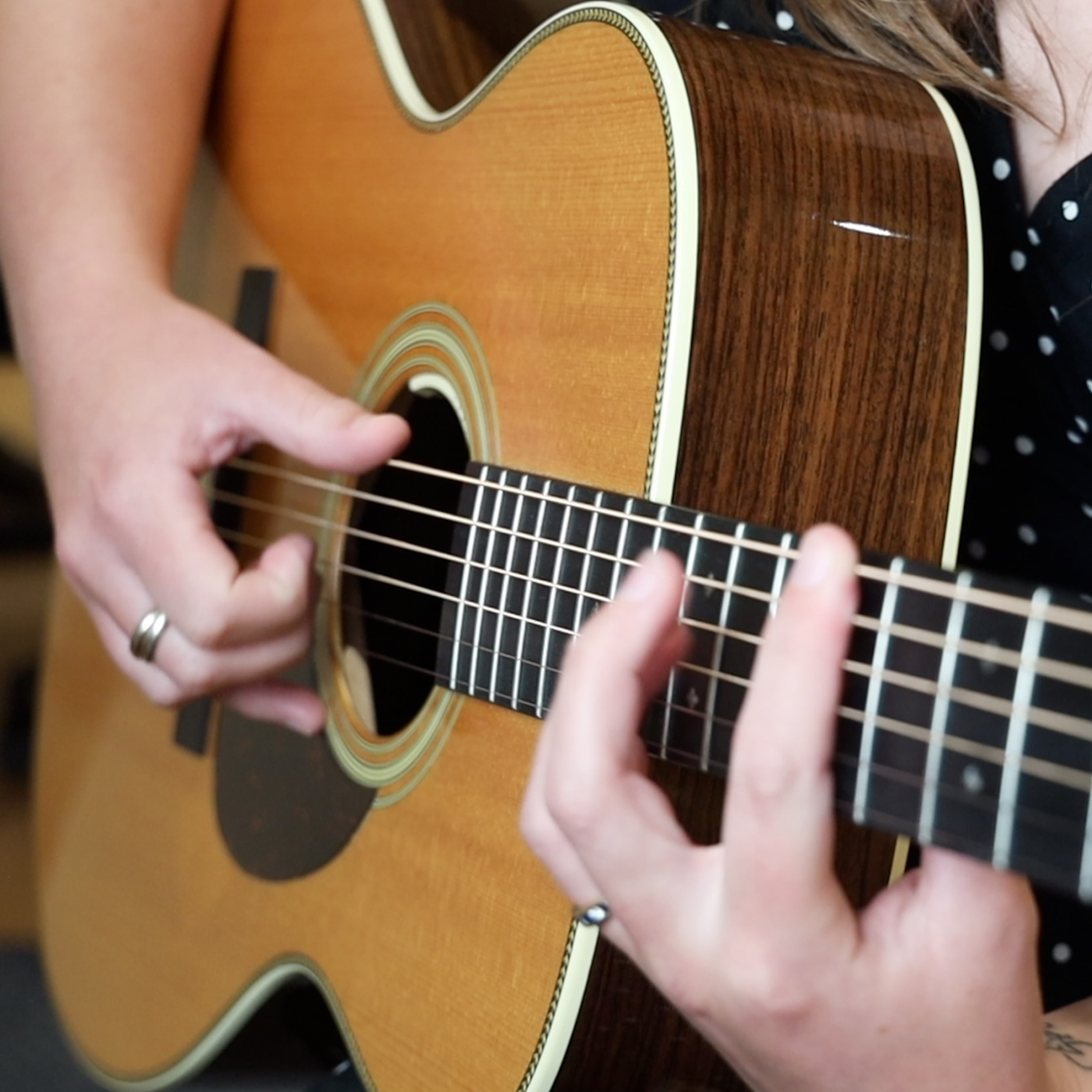 HIGH QUALITY VIDEOS

Mary takes you through each song slowly and surely to make sure you can grasp each picking pattern and technique. There are three camera angles with close ups of both hands. Then there is also a full playthrough so you can play along.

Introducing Your Instructor
Mary Spender

Combining her sultry voice and guitar to create rock songs infused with blues and soul, Mary Spender's songwriting showcases her virtuosic style of guitar playing as well as her wide vocal range.
Mary has amassed over 60 million views on her YouTube channel with over 550k subscribers watching her weekly videos on life as a 21st century musician. Predominantly targeted towards guitarists and singer/songwriters, she both shares her own experiences and interviews prominent artists such as Cory Wong, Santana, KT Tunstall and James Valentine of Maroon 5. Mary has found an interactive community who are incredibly supportive of her work and allow her to release music as an independent artist – no label, no middlemen, just true fans.
In late 2019, Mary released 'Lone Wolf' which she then toured in Europe supporting The Bros. Landreth finishing with a full band headline show in London in December.
In March 2021 Mary wrote, recorded and released John Mayer's new track 'Last Train Home' before he did, responding to a snippet he released on Instagram. The video went viral and caught the attention of Mayer himself, who invited Mary to hear the finished track before anyone else. 
In 2022 she released 'Songbook Volumes 1 & 2', a double album of new material funded by fans through Patreon. Recording of a fully produced studio album of fan favourites is underway for release in late 2022.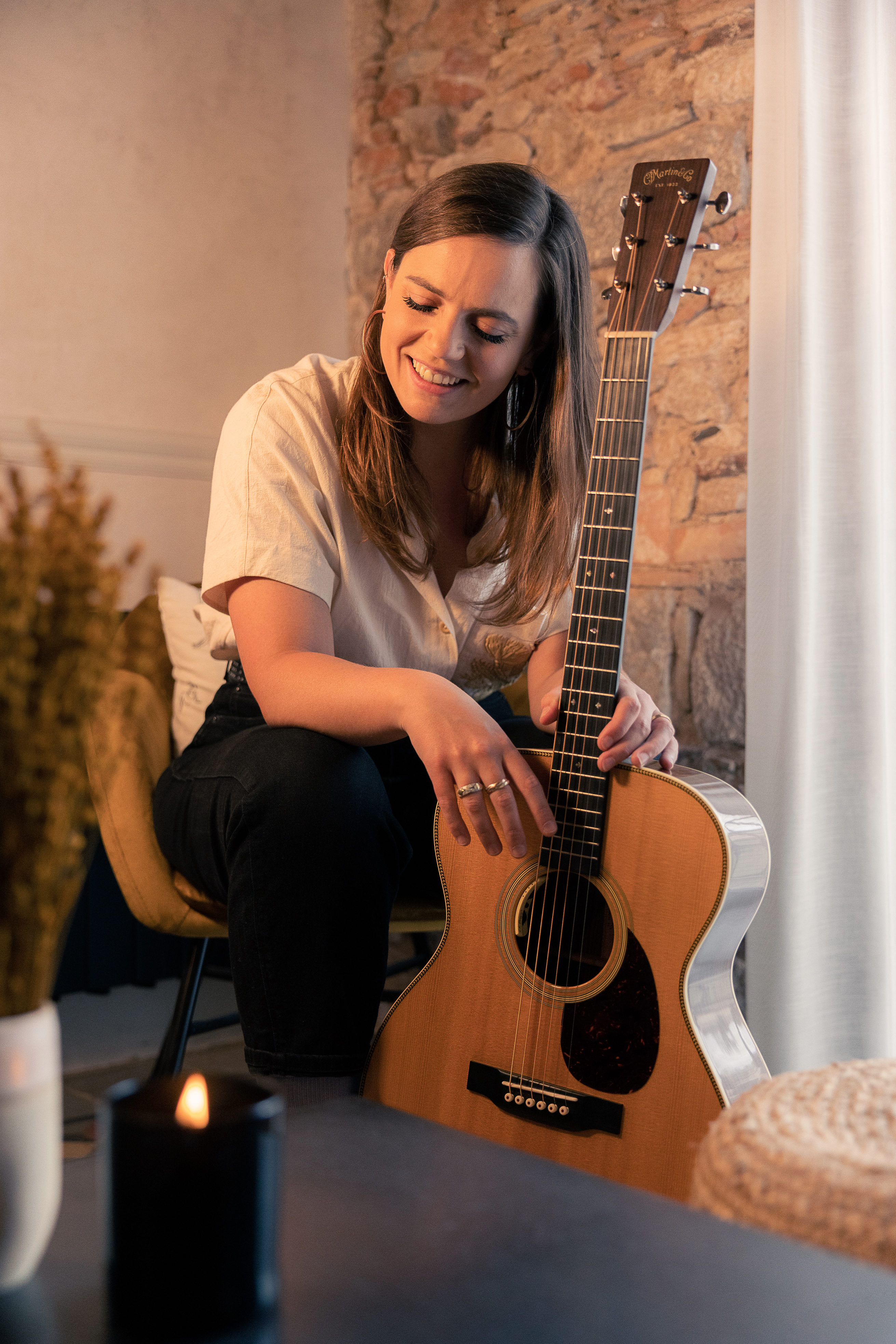 ---------
FAQs
Who is this guitar course for?
If you love Mary's music, you'll love this course, but it is for existing guitar players, not total beginners. This is full of original material and showcases Mary's distinctive style of guitar playing.
When does this course start?
'Fingerstyle Guitar - Mary's Method' is open now and is completely self-paced, so learn at your own speed. Once you've enrolled, you'll have unlimited access to this course for as long as you like and need!

What if I don't enjoy the course?
I really only want to make you happy and if you don't enjoy the course, I'd appreciate constructive feedback, however I also offer a 30-day money back guarantee.
---------
*GIFT THIS COURSE*
Would you like to gift this course to a loved one? Then you can purchase the course simply by using the gift recipient's email address.
This allows you to buy the course with your own credit card, while also enrolling the gift recipient in the course. The gift recipient will then be sent a link to confirm their account and access the class, instead of you, the actual purchaser.